The Mall Kuala Lumpur - An Oldie But Goldie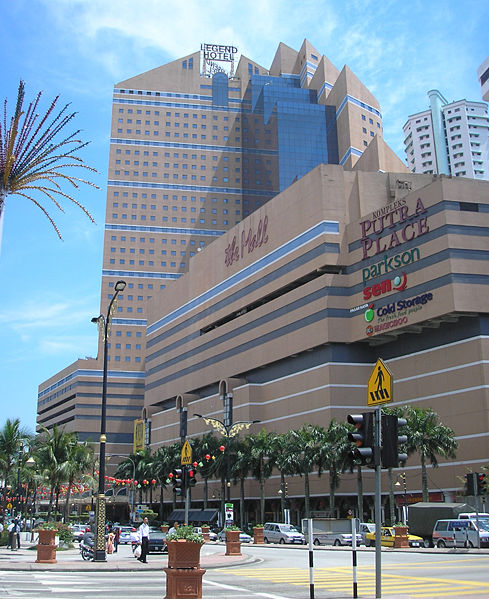 The Mall Kuala Lumpur awaits visitors with a lively variety of shopping, dining and entertainment scopes. In fact, this place is undoubtedly one of the oldest of Malaysia's commercial projects. As for the shopping aspect, it endows you with great variety of goods challenging that of the other modern malls and the city's relation with the world of food is evident in its many dining places available here at The Mall. In fact, it attracts you with a complete package of entertainment and you reach a different globe of exciting rhythms and superb colors when it is dusk.

Taking care of your convenience, the aspect of shopping is enriched with great value and a variety of offerings like contemporary air-conditioned shopping, anchor department stores, hypermarkets, handicraft centers and a host of shopping arcades that differ according to your taste and budget. The visitors often purchase things like are pewter, duty-free items, batik, electrical products, pret-a-porter attire, sportswear and handicrafts here.

As far as this shopping complex (having more than 200 retail stores and a food court) is concerned, it is one of the great shopping complexes and situated near the Putra World Trade Center in Kuala Lumpur. The Mall provides you with a wide range of things ranging from clothes, everyday living, and electronics to souvenirs and antiques.
Being one of the first complete shopping complexes in Malaysia, this place takes a great care of shoppers' convenience. Another interesting thing is that it is situated just opposite PWTC and Pan Pacific Hotel and as a result of which, many visitors go there during the weekends and during any exhibition in PWTC. It does not end here because behind this you get a 5-star hotel (Legend Kuala Lumpur) with 620 rooms taking care of all the visitors.

As has been said, you get many retail shops here. Parkson Grand is one of them where you get things like clothes, leather items, shoes, perfume and other household items. You even get Cold Storage selling household foodstuff. Not only this, there are some electrical shops and you also get Toy R having toys and other educational items. In fact, here you are also endowed with the opportunity of buying souvenirs and antiques. For all these things, you don't have to go outside the building.

People having any business or a company has to come to the office of the Malaysian Registrar of Companies situated at the second floor of this same building in order to renew their licenses every year.

How To Reach This Complex? There is not so much of problem as far as reaching the Mall is concerned because it is right there in the city. First, go for the Ampang Line STAR LRT to reach PWTC Station. Start walking for 10 minutes to get to the Legend Kuala Lumpur. The Mall is adjacent to the hotel.

Opening Hours:
10.00am to 10.00pm
7 days a week
Open on public holidays


Address:
Putra Place,
100, Jalan Putra,
50350 Kuala Lumpur, Malaysia.

I hope I was able to furnish you with exactly what you were looking for. If not, please accept my humblest apology and you may resume your search elsewhere in this search box.

Custom Search
---
Return from The Mall Kuala Lumpur to Kuala Lumpur Shopping - Malls