Petrosains - A Fascinating Scientific Journey In The Heart Of Kuala Lumpur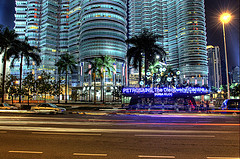 Petrosains is a wonderful place found in Kuala Lumpur where you can experience the marvelous world of technology and science. Tourists and other visitors who come to this place are normally educated on the Malaysian government in the petroleum industry. One of the objectives is to impart essential knowledge to the citizens and the public in general. This endeavor is meant to provide detailed information of the petroleum industry. Other than that, it is envisaged that it can be an eye opener to students who might subsequently follow this line as their career of choice, as I found out.
Petrosains is an information centre that is filled with various aspects of science discovery. I am a liberal arts major. This simply means that anything which is science or technology will make me yawn one thousand and one times before I understand an iota of the concept of it. However, at the KLCC, science and technology is presented in an interactive, story like format that makes it interesting and easy to understand. Science is the study of nature and Petrosains amazingly incorporates all the elements of nature in its educational program.
There is a science discovery centre in Kuala Lumpur called the Science Discovery Centre. This Science Discovery Centre is located at a place called the level four of the suria KLCC. The age of dinosaurs passed a million years ago. Several people believe that dinosaurs are myths. However, at the KLCC and Science Discovery Center you might just be convinced that dinosaurs actually existed. If you are convinced, then you might also appreciate how human activities have changed since the discovery of fuel several years ago. There are five basic senses of a human being, and this Science Discovery Centre since it is interactive will put to use all these senses. Various interactive exhibits are used at the Petrosains center to make participants fully understand what is going on in the science and technology world.
I found out that various activities at the Petrosains Centre could entertain me for several hours. First of all, the Geotime Diorama is capable of taking one back to over two hundred million years ago when dinosaurs ruled the world. I am not always an optimist, that's why I find difficult to accept that dinosaurs really existed. When we were young, whenever earthquakes occurred, we would say that God was so annoyed in heaven that he got off his feet to stomp them down just to show the angels who was in charge. However, as I grew up I learnt that earthquakes are caused by certain tectonic movements on the earth's surface. In Petrosains this concept was so vividly explained that I felt like tipping the presenter.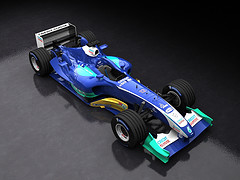 The Molecule Nano World took me on a trip to the world where molecules, polymers and atoms rule. I discovered that there are various things that our naked eyes cannot perceive. These discoveries make learning science at the Science Discovery Centre fun.

When I got onto the Dark Ride I wished I had taken my family with me. It was a marvelous experience that has mesmerized me to date. It is only in Kuala Lumpur that an oil platform together with a helicopter flight simulator will make you enjoy a simulated ride through a storm. Just as in a normal helicopter ride, you will have to fasten your seatbelt for safety as well as for comfort.

Operation:
Tuesday - Thursday: 9.30am to 5.30pm
Friday: 1.30pm to 5.30pm
Weekends & Public Holidays: 9.30am to 6.30pm
The admission fees are as follows:

Adults: RM12
Teenagers: RM7
Children 5 - 12 years: RM4

I hope I was able to furnish you with exactly what you were looking for. If not, please accept my humblest apology and you may resume your search elsewhere in this search box.

Custom Search
---
Return from Petrosains to Kuala Lumpur Attractions - Fun4Everyone