Bintang Walk - A City Within A City
Taking a walk in Malaysia, you can scout the Bintang Walk to get the true taste of Kuala Lumpur. The Bintang Walk is Kuala Lumpur's premiere dining, shopping and people watching street that is located at the heart of the city's "Golden Triangle". The Golden Triangle is best known for its long stretch of shopping malls, good food, and hotels that make this place a city within a city. The area is divided into two sections: the Bukit Bintang and the KLCC. The KLCC caters mostly for the above average shopper and the "mannered" individual, while the Bukit Bintang caters for the average, wild shopaholics and coffee-sipping nocturnal persons.
The Bintang Walk is more of a neighborhood than any other thing. Although it has always been regarded as a fashionable and trendy part of Kuala Lumpur, it has been lately transformed into a modern shopping district and food court as well as being a historic part of the town. The Bukit Bintang is easily accessible by taxi, bus or high speed trains that are locally known as the Monorail system. The Bintang Walk is a busy commercial centre and has many businesses and offices operating in it, not to mention the sea of shoppers and party lovers that jam the walk.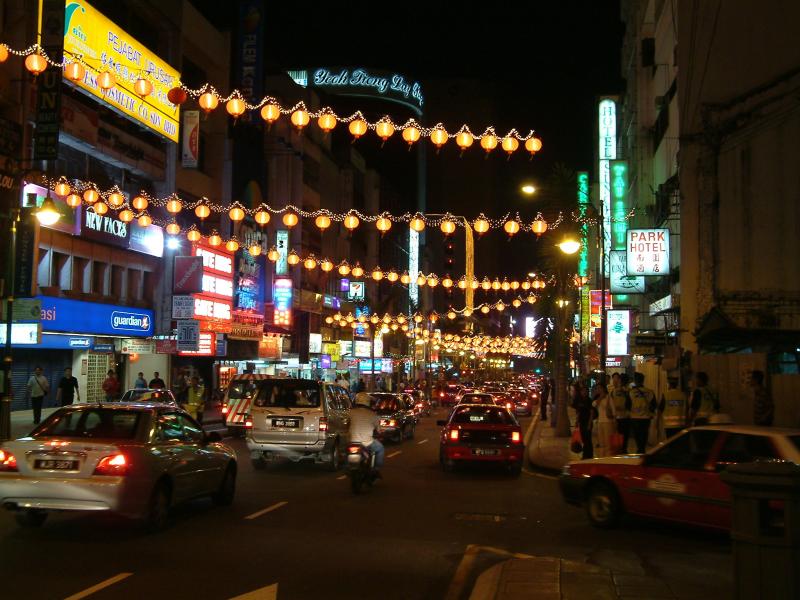 Its transformation started 5 years ago and now the Bukit Bintang is must visit for any foreign or local visitor. There is a wide pedestrian pavement that runs across the walkway, which has made the area an interesting rendezvous point for people of all walks of life. At Bintang Walk, there are many al fresco fast food outlets, individual stores selling bric brac, dining outlets, Indian coffee shops, pharmacies, gifts shops, banks, and whatever you think you need.

Oh, and the shopping places, how could I forget that? Bukit Bintang does not disappoint, it has it all. You can visit Starhill Gallery for all the branded items you desire, and you should make a date at the 4th floor where you can indulge your senses in the beauty of art paintings and sculpture by famous Malaysian and international artists. An array of surrounding malls like BB Plaza, Sungei Wang Plaza and Low Yat Plaza have tons of clothing, electronic gadgets, footwear and other accessories at very price friendly rates. You can further spoil your evening with a visit to the spectacular Lot 10 Shopping Center and Berjaya Times Square for more shopping paradise and entertainment needs. Not content with the mentioned places, choose from other shopping options like Imbi Plaza, Galleria Mondo, and KL Plaza.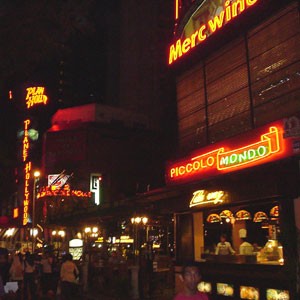 After some exquisite impromptu exotic dinner, make your way to Bukit Bintang Plaza for some local tunes by the local musicians ranging from acid jazz to traditional Malaysian tunes like the dangdut. You won't be disappointed by these skilled artists who perform with the mastery of gifted sounds men. After all the day long walks, retire to rejuvenate your strength at superb accommodation places. Accommodation is available in 3 to 5 star hotels. Some of the hotels include JW Marriot , Allson Genesis, and the Westin.

Whether you are a local or foreign tourist, Bukit Bintang offers some mouth watering food and shoppers are right at home. Party people just won't have enough of it. After the long party, food or shopping spree, simply board a swift Monorail to your destination and get a good day's sleep!

I hope I was able to furnish you with exactly what you were looking for. If not, please accept my humblest apology and you may resume your search elsewhere in this search box.

Custom Search
---
Return from Bintang Walk to Kuala Lumpur Attractions - Fun4Everyone